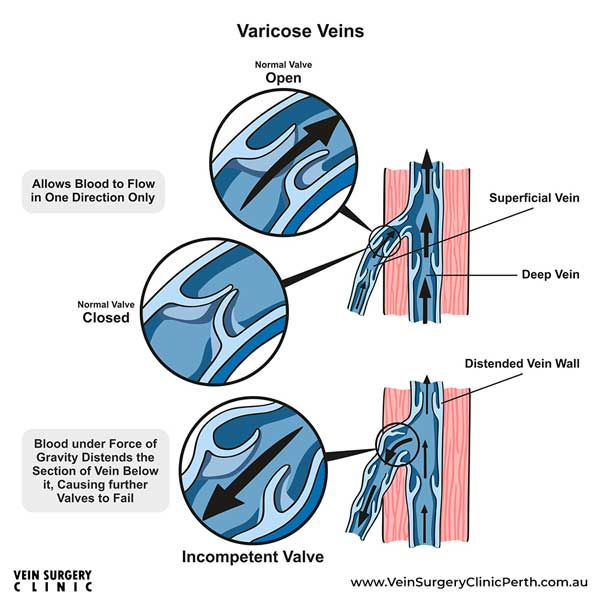 Veins are a network of blood vessels that return blood from different parts of your body such as skin, muscles and internal organs back to your heart. The Venous system starts with tiny blood vessels called capillaries which join together and create larger and larger blood vessels in your body till they reach your heart. The Venous system carries deoxygenated blood and carbon dioxide from the tissues to heart.
There are three different layers of veins,Deep Veins (found in muscles and along bones) Superficial veins(are located under skin in fat layer) and Connecting veins(these pass blood from superficial veins to deep vein system)
All of these three types of veins have one-way valves that direct blood from superficial veins to the deep veins via connecting veins, then from the deep venous system to the heart.
Veins are made up of three different thin layers: the internal layer named intima, the middle layer name is media and the outer layer called externa. In some parts of the body especially legs and arms the intima layer contains one-way valves, that prevent blood from flowing backward.
One of the common causes of venous disease is non-functioning valves, particularly in legs that can develop varicose veins and spider veins in legs.
To keep your veins wall and valves healthy following tips are useful.
exercise
Regular exercise to help blood moving through your veins
healthy weight
Maintaining healthy weight, to prevent vessels damage in long term
long periods of standing
Avoid long periods of standing or sitting with crossing your legs
exercise
Regular exercise to help blood moving through your veins